Philosopher's Walk – A View that captures the Essence of Heidelberg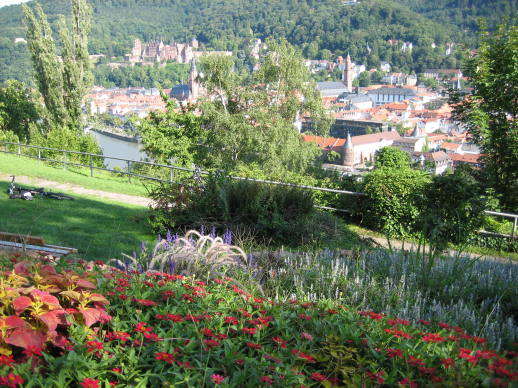 Become a part of the magnificent panorama of Heidelberg: Join us for a stroll on Heidelberg's legendary Philosopher's Way, considered one of the ten most beautiful walks in the world. The image of a majestic castle ruin rising above the sparkling waters of the river Neckar and the Old Town's "landscape of rooftops" is, once seen, never forgotten.

Meeting Point: Corner of Neuenheimer Landstr. and Albert-Ueberle-St.
Contact:
Tel: 06221 – 163186
Fax: 06221 – 650834
email: xeniabaumeister@web.de
The tour is available for booking in German, Danish, English, and French.
Experience at first-hand the breathtaking view that has inspired poets and artists through the centuries, yet defies description. Tucked into a mountainside that receives the rays of the sun longer than anywhere else in the area, Philosopher's Way has a Mediterranean ambiance that is in itself a perennial attraction. Both the view and the flora and fauna along the walkway vary at every time of day and in every season. The enchantment of Philosopher's Way is ever new.