In the Footsteps of Mark Twain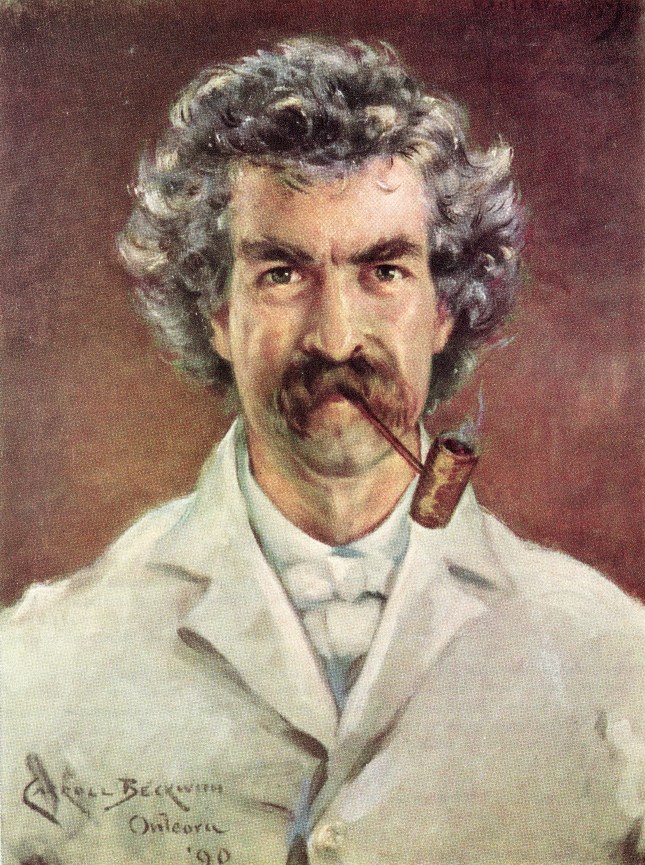 In the summer of 1878, the American author Mark Twain, whose humorous and acutely perceptive descriptions have made him known and loved all over the world, came to Heidelberg. Here he remained for three months, and wrote the book that has tied his name to Heidelberg forever: A Tramp Abroad.

Dates in 2023: Saturday, May 20, 2023 (English) at 3 p.m.,
and Saturday, May 6, 2023 (German) at 3 p.m.
Meeting Point: University Square, Lion Fountain
(€ 3,- extra admission fee for Student Prison / Old Auditorium if available)

The tour is available for booking in German and English
Contact:
Tel: 06221–436880
email: c.m.frey@gmx.de
The tour starts at University Square, site of the popular Student Prison and the impressive
Alte Aula, the ancient lecture hall of Heidelberg University. Here Mark Twain attended
lectures as a guest, and in A Tramp Abroad he described with wit and wonder the distinctly
formal character of the classroom relations between students and professors at a German
university. The Alte Aula, a Heidelberg landmark, is still in regular use by the University for
important lectures, presentations, and concerts.

Much livelier was student life in the legendary Student Prison. The colorful prison walls,
decorated by the inmates who had the good fortune to be incarcerated there, are proof that
ingenuity knew no bounds when you wanted to be a VIP in your own cell.

On the Old Bridge we enjoy the incomparable view of the castle, the Neckar river, and the
panorama of Heidelberg. Mark Twain's famous raft trip down the Neckar and its connection
to Huckleberry Finn are brought to life. One rainy night, Mark Twain crossed the Neckar and
experienced the Castle Illumination, annually held three times a summer. The fireworks
displays that Mark Twain witnessed are still as stunning as he described them:

"Several vast sheaves of varicolored rockets were vomited skyward out of the black throats
of the castle towers, accompanied by a thundering crash of sound, and instantly every detail
of the prodigious ruin stood revealed against the mountain-side and glowing with an almost
intolerable splendor of fire and color. For some little time the whole building was a blinding
crimson mass, the towers continued to spout thick columns of rockets aloft, and overhead
the sky was radiant with arrowy bolts which clove their way to the zenith, paused, curved
gracefully downward, then burst into brilliant fountain sprays of richly colored sparks."

Where did Mark Twain stay in Heidelberg? Why did he choose this town for his extended
stay in Germany? How did he cope with the complexity of the German language? Finally,
how did Samuel Langhorne Clemens arrive at the pen name of Mark Twain? Every answer
adds a dimension to our knowledge of the person and the myth that surrounds him.