Heidelberg Tourist Guide Association
Our Association
Founding: The Heidelberger Fremdenführerverein (HDGV) Heidelberg Association of Tourist Guides was founded in 1982.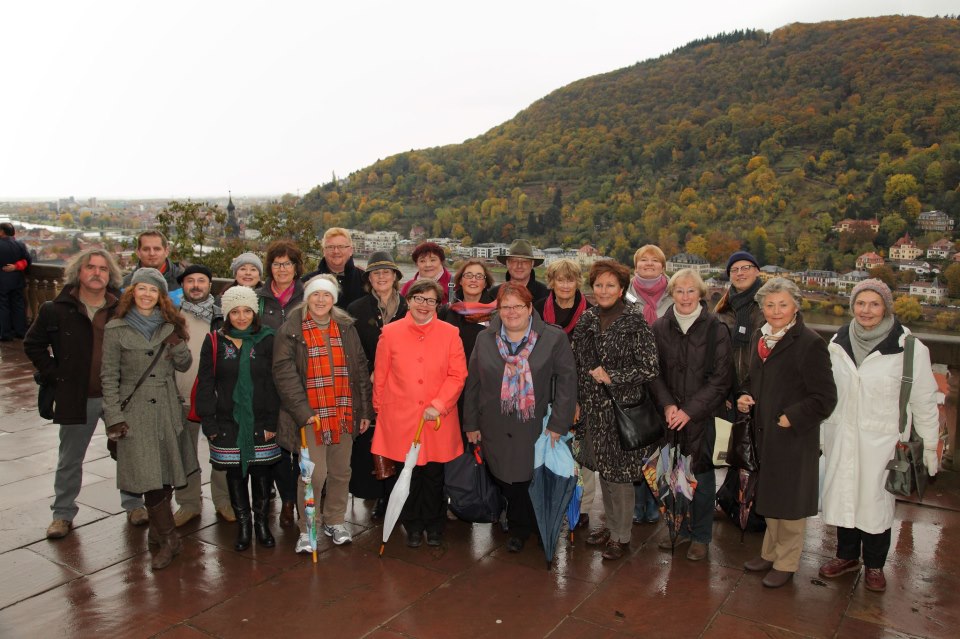 Membership
Today the association has 143 members, who offer tours in a total of 22 languages. Guides who work in connection with the HDGV give tours in Heidelberg and the surrounding areas.
Objectives
– To represent the vocational and professional interests of its members in connection with the city's funding agencies and tourism organizations.
– To further the continuing education of its members through advanced training courses.
– To provide a platform for contacts and for tourist guides to share their experiences
-To offer relevant and current information to its members on a regular basis through the internal post of the association and its paper, Heidel-Guide.
– To expand and update the themed tour program.
– To co-develop the tourist guide qualification course in accordance with the new Federal Association of German Tourist Guides (BVGD) guidelines and DIN EN 15565, the first officially certified tourist guide training program in Germany.
– To establish contacts and cooperations with other tourist guide associations on a regional and national level.
How do I become a tourist guide?
In Heidelberg, the local Office of Tourism (Heidelberg Marketing GmbH) and the Heidelberg Association of Tourist Guides jointly run the training course for new guides. After successfully completing the extensive training and passing the three-part exam, participants receive a diploma.
This course provides the tourist guide's basic training. After working as a guide for a number of years and participating in further training courses, guides can acquire the BVGD-Certificate, based on European guidelines and a unified qualifying concept (DIN EN 15556).
International Tourist Guide Day
Each year, the National Association of Tourist Guides in Germany selects a theme, which serves as a motto for special tours and activities in all participating cities.